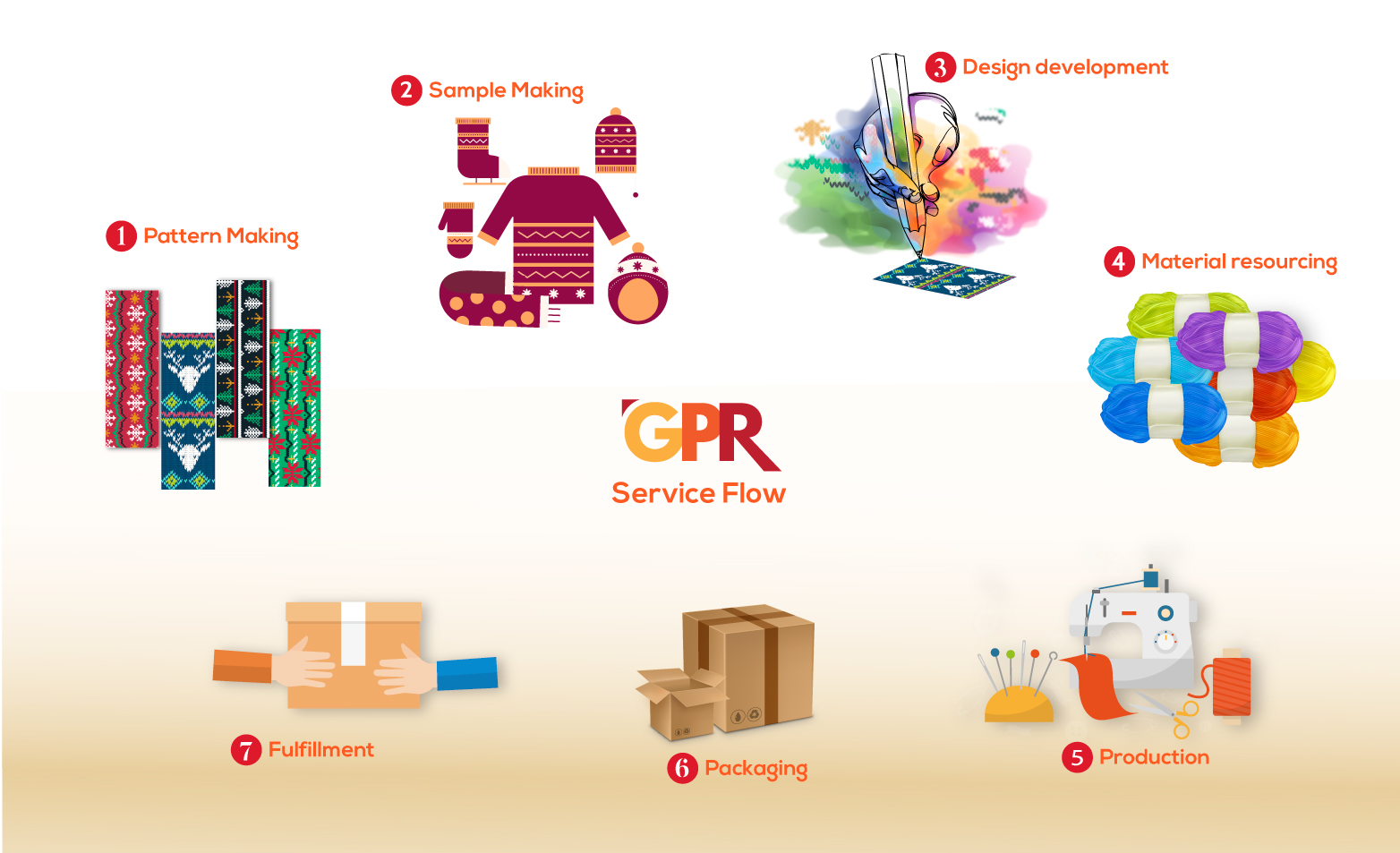 Pattern Making
We are very adept at making patterns for products ranging from three dimensional objects to handbags to apparel.  Pattern making is the blue print to building any great design.  We hand draft all of our patterns on gridded pattern paper.   We can also work with one of our partners to have pattern digitized and graded.  We thrive on puzzles.  
Sample Making
We offer sample as a prerequisite to an initial production order, as a continuation of our pattern making process, and as sales tool for our clients.  
Design development
We are designers at heart.  We love the challenge of design and finding solutions that streamline functionality while enhancing aesthetics.  We can work from images, sketches, historical references, or rough concepts.  Through storyboards and sketches we present to clients for a collaborative design process.   
Material resourcing
We can help you define the right materials to suit your design and where to find them.  Our experience in the industry has provided us with a full library of contacts for fabrics, notions, and ancillary services.  
Production
We love making multiples!   Our industry-vertern knitters and cutters our vast array of machinery has us well equipped to produce most knitted final products.  Our tidy sewing room is filled with natural light and spacious working surfaces.  Quality and attention to detail is our competitive edge. We also offer low minimums.  
Packaging
Folding, tagging, wrapping, labeling are all possible.
Fulfillment
We can ship your products direct to your customer.  Be it wholesale or retail, we can pack and ship orders through multiple selling channels and carriers.  Storage and inventory management are additional services we provide.